…from Press Kit to Print Media
So you've made a recording you're really proud of, whether it be a single, EP or album, this is your best work to date. Now the only problem is getting people to listen to it. The good news? In the UK right now there are more avenues for promoting new music than ever before. From Blogs to BBC Introducing, Podcasts to Youtube channels, new music is a popular past-time and for those of us who push emerging acts to the masses, there's nothing better than being the first to introduce a great new band or solo act to a wider audience. What's the problem then? You've made a great recording and there are lots of people out there who are looking for exactly that! If only it were that simple. In truth, a great recording can count for very little unless it is promoted in the right way. It's a skill, an artform. Whether you do your own promotion or are a budding PR agent for the next big thing, here's a few tips of how to promote a release in the right way…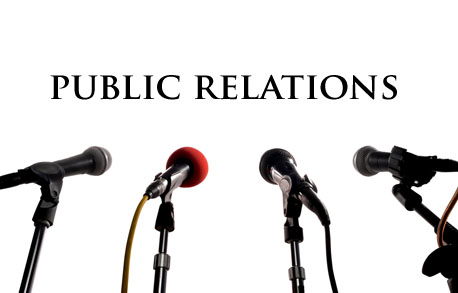 Step One – Know Who to Target
With so many people out there promoting new music in the UK it can be a little scary deciding where to start with promotion. An easy way to look at it is by splitting it into categories, groups of people who could promote your music in different ways. To my mind this goes something like this…
Radio – Local, National, Student
The advent of television was seen as the start of an inevitable decline in the popularity of radio as a media channel, as was the launch of MTV, the rise of the internet culminating in illegal downloading, Streaming, Myspace and Spotify, need I continue? Radio's continued popularity, influence and mass appeal shows it's here to stay and could be the perfect way to promote your record if you go about it in the right way. Don't expect national airplay straight away but local and student stations can be a great way to introduce your music to a new audience. For student stations check out the Student Radio Association website for contact details. If you've got a local commercial station check out their website to see whether they've got an Introducing show. For example, XFM Manchester have Xposure, a new music show just begging to play your new recording.
Thinking bigger, be realistic. Emailing Fearne Cotton's show with your latest release will have no effect. No, despite the inevitable accusations of bias having worshipped Tom for years before working with him, the BBC Introducing platform is a great way to promote your music on both a local and national level. Not only can the BBC Introducing uploader get you some airplay on your local station but there's a cumulative effect whereby once you've been played by a local BBC Introducing show, you're much more likely to be recommended to one of the national equivalents. So what are you waiting for? Get it uploaded here.
Press – Magazines and Newspapers
The music press can be easily dissected in much the same way as Radio, cut up into local, national and student networks. Start by checking out your local university or college. If they've got a student paper then that's a great place to start. In my current home city of Liverpool, students make up one tenth of the total population and the city receives over 20,000 new students a year, not a bad audience to promote to. On a local level, check out your nearest shops and cafes for any music monthlies or local guides. The advantage of local promotion is that it can have a really positive impact upon the turn out for live performances as well as boosting your online profile.
On a national level, promotion is difficult. As nice as it would be, you're not going to be able to just ask for a slot in NME or Q. In reality though, those publications feed off the content of smaller magazines and websites. Crack the local press first, then pray that your feature gets read by the right person in the right place at the right time. The world of print press is very different today than it was twenty or even ten years ago. Right now, the magazines with the biggest circulation in the UK are the ones that are free. Over 100,000 of us read the Fly every month and almost 40,000 read DIY, both of those magazines have introducing segments, so once your press release is written they could be the best promotion you could possibly ask for. Check out the Fly's contact section or DIY's staff list to find out who to contact.
Blogs 
Dismiss the blogosphere at your peril. Despite the fact that you don't need to be an expert to write one, many of the people who write blogs well are now considered just that. Take the BBC Sound of…judging panel for example. Bloggers and other web based reviewers made up around 25% of the judging panel in 2012 and that's set to increase. With that in mind, blogs will be one of the most important targets for your promotional campaign. There are too many blogs to list here but as with the press, start local. Find out if there's a blog based locally or focussed on local music. In Liverpool alone there's
ManGoneMusic
,
GetIntoThis
,
Seven Streets
 and
The Von Pip Musical Express
.
Moving further afield it's all about research. Take the time to read a few national blogs, get a feel for their musical inclinations, if you're in a house duo you're not going to have much luck with a blog promoting metal bands. Some good starting points are Music Broke My Bones, Drowned In Sound and New Music Blog. You could also try the Guardian's new music blog. They promote new bands every single day of the week.
Podcasts
Elvis Costello once said that "writing about music is like dancing about architecture" in other words, it doesn't make any sense. If you think your recording stands up without needing a critical appraisal or a few buzz words thrown in, then podcasts could give you a platform to get your music heard by a wider audience. Again the lovely folks at the Guardian could be a great place to start with their weekly music podcasts. Past that you could try Not Your Usual Bollocks, The Sentric Music Podcast or the Best In British Music Show With Taro O. Again, use your initiative, go and discover who's making podcasts locally and increase your local fan-base that way.
Video Blogs – Sessions & Interviews
Finally, if you're the kind of artist that shines in a live setting then doing live sessions could be the perfect way to promote your recording. New technology such as Digital SLRs with HD recording and portable recording interfaces has meant that some of the live sessions being recorded in the UK at the moment are almost album quality. On a national level, channels such as Mahogany Sessions, Watch Listen Tell and City Sessions are all filming beautiful versions of band tracks.
On a local level, if you're struggling to find the right person to film that youtube hit that you've always dreamt of then maybe it's time to take the initiative. Borrow a camera if you don't have one, find a nice space and work on a different arrangement of your best track, then record it and let it loose on the internet. It sounds simple because it is, whether it be one microphone and a digital camera or five mics and an SLR, having footage of you playing something live can be a real turn on for fans who aren't sure whether or not to come to your next live show.
Step Two – Putting Together Your EPK.
So you know who you're going to target. You've picked the most appropriate music media moguls who could give your latest release the boost it needs to be successful. Time to build your EPK. But what is an EPK and why do you need one?
EPK stands for Electronic Press Kit. It's a fancy way of saying, all the information a journalist might need to know about your band and why you're worth their letters, lines or air-time. What that press kit includes is up to you. Some bands choose to create video press kits with live footage and short snippets of information accompanied by one of their own tracks. Others prefer to go all out, include tour dates, shorts reviews, links and a biography in an neatly laid out Word Document. The main thing to remember is keep it short, simple and make sure the best bits are right at the top, it's naive to assume that every DJ, Journalist and Blogger is going to scan through every line to find that BBC Introducing play you're so proud of or the music video you recorded with the help of some mates that's amassed 5,000 views on youtube.
"But what about physical press packs?" I hear you shouting at your computer screen. Surely it's better to send out a letter with a CD inside? You'd think so but what this comes down to is ease of access. The trick is to make it as easy as possible for whoever is receiving your press pack to listen to your music. It sounds stupidly lazy but if there's a choice between clicking play on a youtube video or downloading an mp3 attachment and unwrapping a CD and loading it into a CD Player or a laptop, those all important gatekeepers are going to opt for the former. One of the big advantages of emails and Electronic Press Kits is the ease with which they can be digested.
Sites like Reverbnation and Sonic Bids can help you to build an EPK but often it's just as easy to do it yourself. Here's a list of simple Do's and Don'ts
Do – include a biography, make it short, sweet and to the point. We don't need to hear about your first gig at your school's Battle of the Bands.
Don't – Write it in the first person, even if you are. It may sound strange but it just reads better if you can put "Band Name formed in 2012 comprising three talented musicians with a shared passion for post rock and alternative music" than "We formed band name in 2012 because Charlie, Matt and myself were all really into the idea of being in a band."
Do – include the important information. This includes a list of your main websites and contact details even if that's just a single email address.
Don't – Sign it. It's not a letter.
Do – include photographs. It makes the whole thing look more attractive and less boring.
Don't – forget to include an MP3 (appropriately named) or a link to your music online
Do – SPELL-CHECK!!
Step Three – The Email 
One warning with EPKs. They do not work alone. Send someone an email with your EPK on it's own and the chances of them giving it a second glance are vastly reduced. The reason? It looks lazy, it looks impersonal, it looks like spam. ALWAYS send a personal email along with your press pack and make sure it's personal. Flattery will get you everywhere, so including a personal greeting in your correspondence can really help with capturing people's attention. If you've done your research, mention something that shows that. If they're a DJ, tell them what you like about their show. If it's local or student radio, stress that you're a local act or that you're playing a local venue soon.
Remember – The person you're emailing receives more emails like this every day than it's possible to get through. If your email stands out because of its pleasant tone and personal address, that could be the difference between them reading on or moving on.
Lastly – follow ups are important. Persistance is a sign of commitment and determination so don't be afraid to follow up your first email with another one a couple of weeks later. Be persistent but not annoying, never go too far and start emailing every day.
A good PR campaign can be the difference between your music staying a closely guarded secret listened to by a few on soundcloud or bandcamp and it becoming a mainstream success. Today there are more tools and opportunities for bands and solo acts than ever before. Good luck!